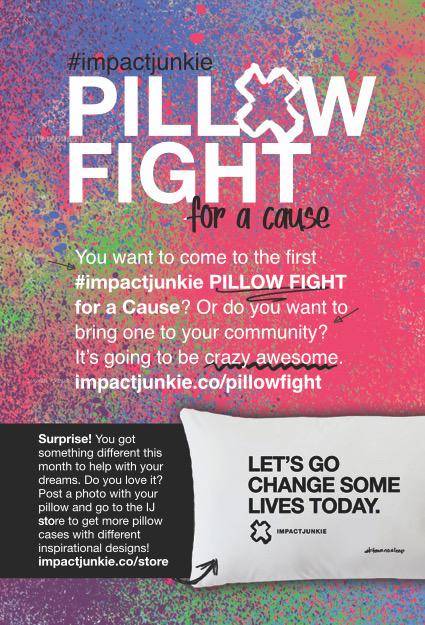 PIllow Fight for a cause!
You want to come to the first IMPACTJUNKIE pillow fight for a cause? Or do you want to bring ont to your community? It's going to be crazy awesome!
Surprise! You got something different thins montht o help with your dreams. Do you love it? Post a photo with your pillow and go to the IJ store to get more pillow cases with different inspirtational designs!