Meet the IMPACT JUNKIE Dream Team
This is a team that makes impact their life goal, and work tirelessly planning, dreaming, and executing. Interested in getting more involved? Let us know.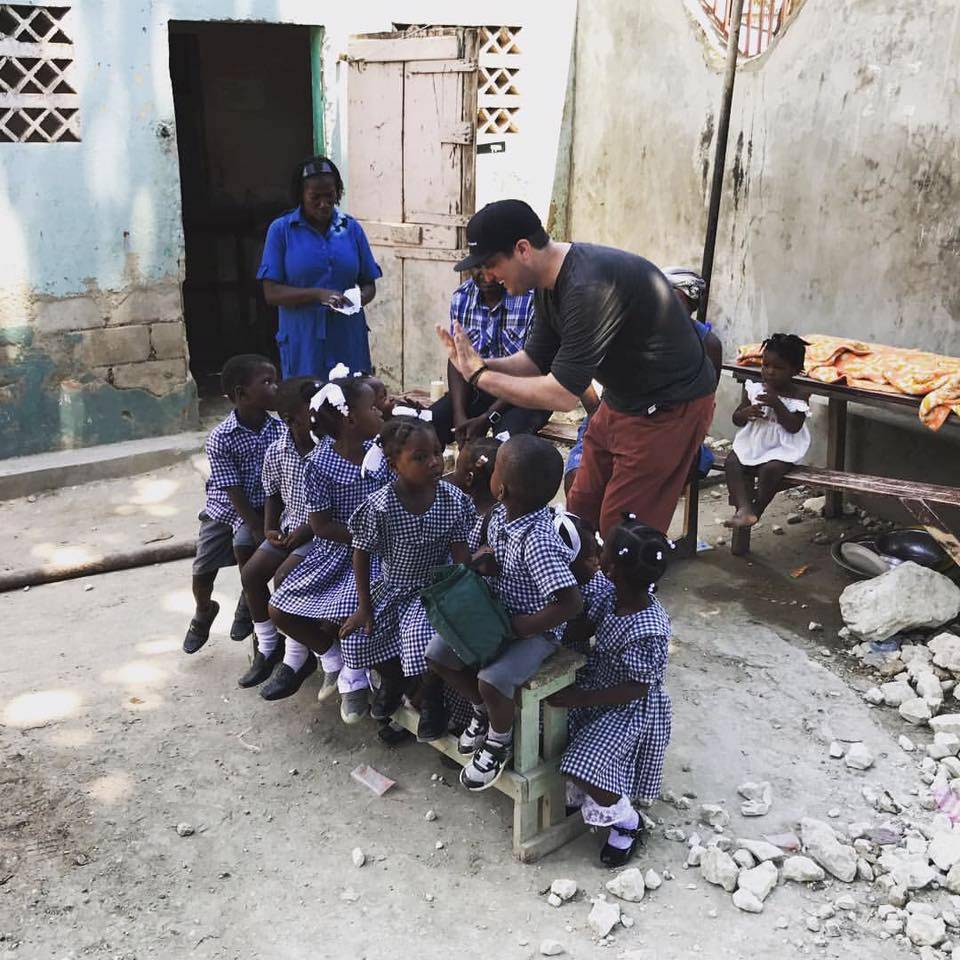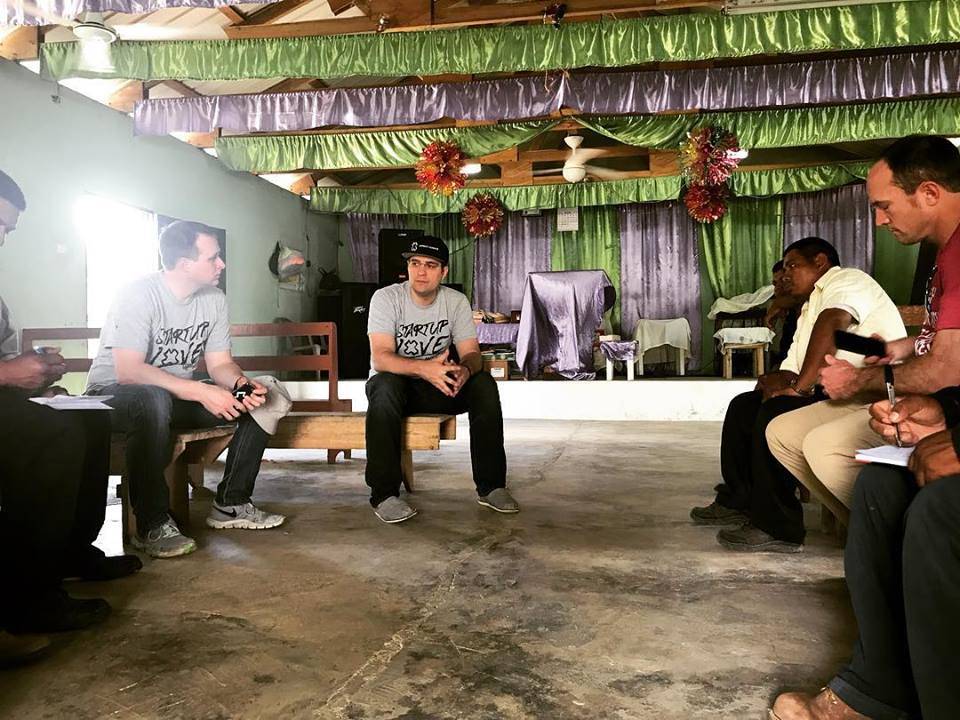 Philip Harding
IMPACTJUNKIE, Cofounder
philip@impactjunkie.co
I'm on a mission to positively change as many lives as possible in the short amount of time I've been given. My life has been intertwined with entrepreneurship, technology, design, and service. I grew up in California as a PK, serial entrepreneur, and served as youth pastor. Previously, I had helped launch a few startups in the tech, design, digital media, and education sectors.
I completed my undergraduate and graduate studies at Harvard. I received my Masters in Public Policy, Business and Government at the Harvard Kennedy School while also being elected university-wide student president. The bulk of my studies focused on applying the best entrepreneurial private solutions to the world's largest public problems. As an undergraduate, I was the first distance student elected a Harvard student president (living in California I campaigned completely online via social media, video stream, etc). He also gave the 2014 graduate commencement speech in Harvard Yard about the startup George Washington launched at Harvard in 1775.
I went on to work in the US Congress - and organized a series of workshops for Members of Congress and senior staff focused on modernizing our government. Later, I worked across the US Federal Government on the $80 billion tech problem to bring innovation and modernization from the White House to the Pentagon and many departments in between. One of the projects I launched was a $16 million pitch competition to spur government innovation. Working to help launch a new digital "startup" for the Secretary of Defence, a senior DoD official commended my ability to put "Philip sized holes in the walls" across the Pentagon. I truly believe anything is possible.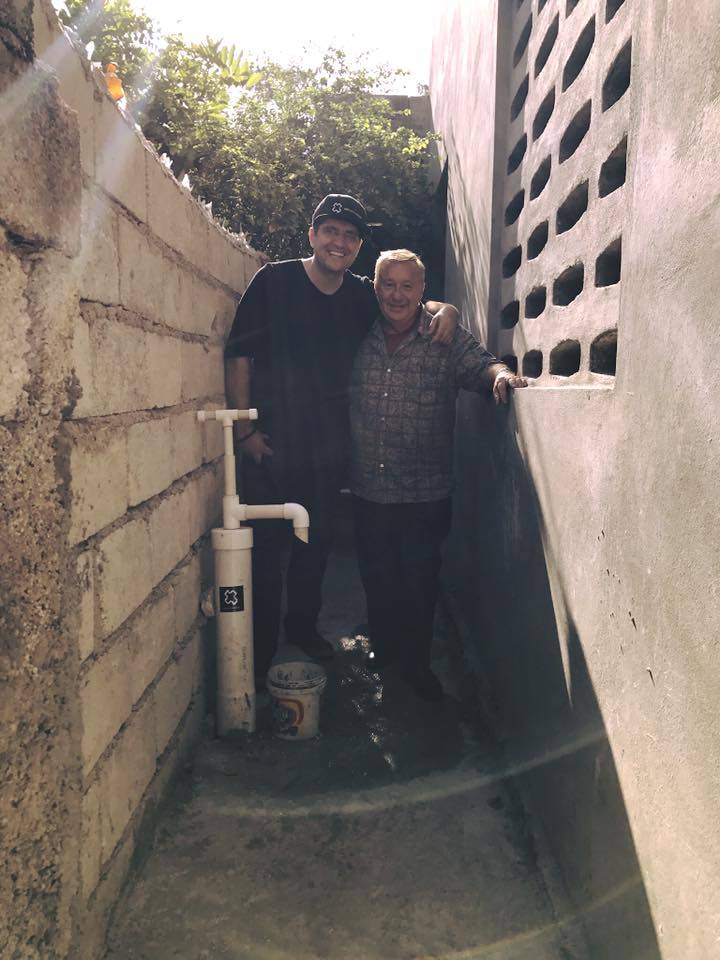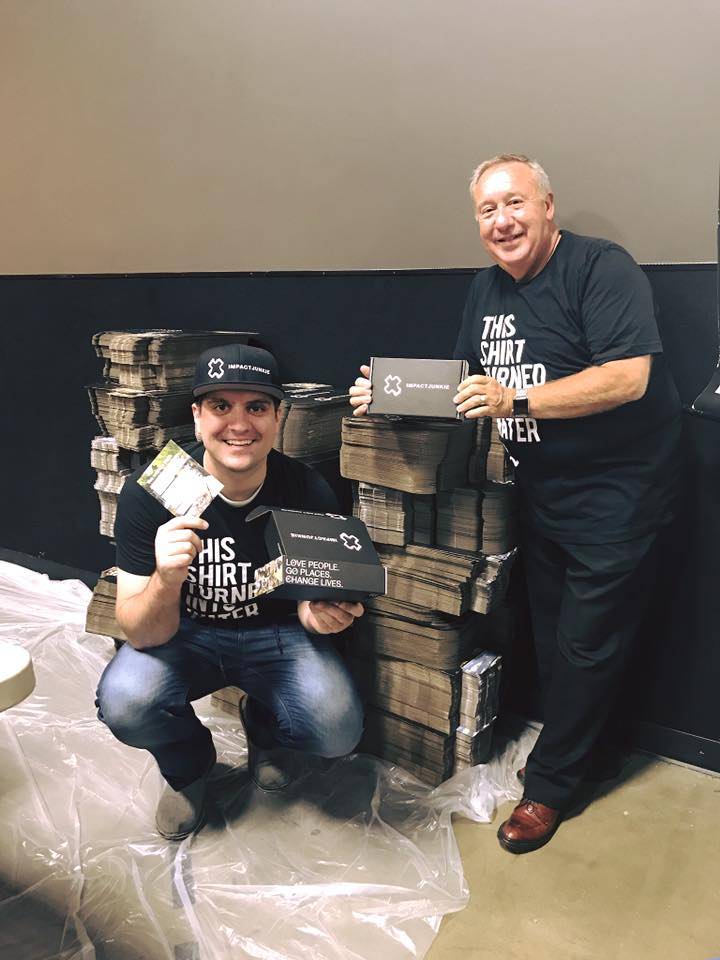 Steve Drury
IMPACTJUNKIE, Cofounder
steve@impactjunkie.co
I have always lived the life of an Impact Junkie from day one. My life story is filled with ministering to others, entrepreneurship, and loving people. I served as President of Tupelo Children's Mansion -- a children's home in Mississippi -- where my wife and I built and led a team, launched new ventures to support the children's home, and raised over 1,000 kids. I founded New Beginnings International adoption agency and family services -- which has adopted over 1,000 children to forever families. The day I placed a newborn baby with its forever family is one I will never forget and why adoption will always be close to my heart. As a church planter and entrepreneurial minister, I have served as a pastor in Arkansas, Oklahoma, and Mississippi - and previously youth pastor in Texas. I travel across North America providing life planning and financial advisory workshops and sessions.
I was the founder of the Church Loan Fund for UPCI (currently over $40 million in investments) and currently serve as President. Since 2006, I have served as President of the UPCI Foundation and have been serving as Director of Stewardship for UPCI since 2002. I have also served as Chairman for the Church Aflame Institute, as Director for Institutional Advancement at Urshan Graduate School of Theology. I received a Bachelor of Theology degree from Apostolic Bible Institute. I have been married to his wife Evelyn for over 40 years, and loving life celebrating my children, and watching my grandchildren grow up.
Crystal
Meet Crystal. She joined the team before there was a team. She helped lead The Great Pitch, venture pitch competition, & lead the team to host the IJ Fest. She represents IJ well through events, speaking engagements, and scoping trip opportunities. She will be leading an IJ Tribe at Urshan College, so get ready! Our team is thankful to have her! One day, she wants to open her own coffee shop. But until then, she has some lives to impact all around the world.
 
Hey, it's Crystal! I'm a Georgia peach at heart but have been in St. Louis for about 5 years now. I LOVE God, my family, the Bible, traveling, Watson, coffee is a must (preferably french press), chocolate, flowers always, Roolee, a good challenge, all things wood and leather, the outdoors, sports, and hope to own a business in the near future. I am an Organizational Leadership graduate from Urshan College where I also began working during my senior year as the archivist (one who preserves history) for the United Pentecostal Church International's (UPCI) museum and archive preserving the history of the UPCI and the Oneness movement. Also known as the Center for the Study of Oneness Pentecostalism (CSOP). I'm an OIJ (Original Impact Junkie). I joined the IJ family just weeks after it began last March and I literally hit the ground running with all the things serving wherever and whenever I could. I have loved helping in many areas of IJ but currently serving the most in managing IJ Trip Logistics. It's hard to believe we've been running for a year already!
Impact Junkie has rocked my world in so many ways. I've been able to serve in brand new ways at much greater capacities starting with leaving the country and going to Haiti where I was deeply changed and loved by precious orphans, to preparing 2,000 IJ boxes for NAYC attendees in Indianapolis, to coaching and preparing 10+ contestants for The Great Pitch at NAYC in front of 35,000 and helping run media/production on that same night (one of my life's greatest experiences), to traveling all over telling hundreds about what IJ is doing, to riding elephants in Nepal, listening to the dreams of orphans, and much more (because there's always more with IJ). After two trips over seas and building relationships with people of other cultures and ethnicities I've developed a strong interest in International Relations and languages. I hope to continue my education in receiving a master's in International Relations (in the works). Everyday, in some way, I seek to use all of my talents, abilities, and dreams to further the gospel by going places, changing lives, and loving people through serving and placing the needs of others before my own. (Mark 9:35)
Zuri
Meet Zuri, or "Queen Zuri", our Ventures Research and Assessment Lead. She scopes out projects with different organizations around the world every week. You can find her scheduling google hangouts with groups in Malaysia, Haiti, Guatemala, and the list goes on. She is researching their biggest needs, and preparing the ground for the solutions through ventures for the rest of the team. One unique project close to her heart is with the Horizon Sign Language Center for the deaf in Kenya- talk about a cool video chat!
East African roots, Jersey raised, now recent implant to the DMV! I currently works at Johns Hopkins Unversity as a Pre-Health Academic Advisor. I have worked in higher education for over 5 years now and look to continue my work in diversity and inclusion within education specifically health professions. When I joined the Impact Junkie family, I was so glad to be part of a Christ-centered organization that would allow me to use my education and talents to empower individuals and communities to be change agents of their own lives. I believe that my ministry and career aspirations do not have to be mutually exclusive. Oh and I LOVE babies, bacon, and passport stamping.
Caroline
Meet Caroline, Member Engagement Lead. Impact Junkie has hundreds of members, and gains new members each week! Caroline has a pulse on who they are, their birthdays, cool stories, organizes everyone by their "superpowers" , and other logistics. When we say, "hey, we need an Impact Junkie member working in healthcare," - she makes it happen! She once helped get a Jeep into the Opryland Hotel, among other things!

Hi, Caroline here! I live in Tennessee and am a Speech-Language teacher. I just recently crafted our first sensory room for special needs children in our school. I also work at two local businesses in my hometown. I found out about Impact Junkie while in Haiti. The group I went with were painting at an orphanage and we needed water to wash off with and to cool down. Luckily, IJ had been there the week before and had dug a water-well that we needed! I saw the IJ sticker on the water well and knew I wanted to know more, all from the IJ sticker all the way in Haiti. I want to do more with what I have been given and make an impact in my rural town up on a mountain in Tennessee. When I am not working, I enjoy hiking, doodling, traveling and reading. I'm just an almost 29 year old southern gal trying to engage myself and those around me into making a difference in their community and the world! ✖️🌎
Dalton
Meet Dalton, Web Lead. From coding to uploading, he is on it. He joined the team in a unique way- by hopping in on a Tuesday Team Huddle, and the rest is history. He also helped pack the Start Up Love boxes shipped to all IJ members. He rocks!

Hey it's Dalton! I'm 22, from Vandalia, IL, near St. Louis! I just graduated from Eastern Illinois University with a degree in Organizational and Professional Development. My next step is to attend Ranken Tech for web and application development. I currently manage a branch of a Monument company selling granite. I became an Impact junkie because I have always had a passion for missions and helping people. IJ gave me the ability to do what I love, which is websites and anything to do with a computer. I am using those skills to impact the world, which I am passionate about reaching! This just seemed like such an amazing opportunity to do something that truly mattered and be a part of something that is going to change lives! I enjoy working on websites, learning code and playing music for fun. Oh, I love traveling. Fun fact: I'm a triplet!
Kristie
Meet Kristie, Venture Trips Team! Kristie may be new to the IJ team, but definitely was a part of the movement before most of us even met. West Coast peeps, she is from California, reach out to her if you are in the area! She is a team player, quick with ideas, and her love for travel only makes this that much better of fit. Just recently, she brought two IJ water filters to South Africa. How cool is that?!
 
Hi! I'm Kristie Harding Kobzeff and I live in Roseville, CA. I have lived in beautiful California my entire life, loving every minute! I work full-time as an Executive Assistant. I wear many hats in my role including Human Resources/Employee Relations. I manage the company travel and some times things get complicated. That's where I come in to help, get things coordinated and all the travel reservations fine-tuned so things are seamless for the traveler. I'm thrilled to be an Impact Junkie, not just because of my nephew, Philip but because I believe in it's mission. It IS changing lives, going places and loving people. I've been an IJ from the beginning! One of the firsts! I'm honored to be a small part of the Travel Team that will get to help organize the amazing trips. I enjoy travel (was in South Africa last year and we delivered two water filters for IJ). Drinking good coffee, watching sunsets at the ocean and hanging out with my friends. Can't wait to plan your next IJ Trip!
Zach
Meet Zach, Social Media Lead! One thing we knew about Zach, he is the most faithful,quickest share/repost follower we have in IJ. He and his wife recently went to Nepal with IJ and knew we had to have him (well both of them!) on the team. He is working on hosting more Facebook lives, ways to engage our followers, and expanding our graphic design team. He represents us well everywhere, so thankful he can use that with our social media accounts. He will be starting a shoe company one day, so watch out!

Married to Mrs. Rachel
Lives: Nolensville, Tennessee
Born: Daytona Beach, Florida
Education: Pursuing degree @ Purpose Institute
Job: UPS Driver
Hobbies- photography, exploring any and all coffee shops, Basketball, working at my church (The River Community Church), and of course anything IJ
Favorite food 🐥-fil-a🍩(in order)
Goals: Travel the 🌎, Adopt 5 children, finish with my masters @ Urshan College.
The reason I joined IJ.. the last night of NAYC I was standing listening to all the advertisements and then the Impact Junkie video played and Philip came up for his last push for people to join. He began speaking about how a child in Haiti couldn't go to school because he didn't have any shoes. I wanted to be a part of something that was changing the world but had not found it yet. Until this story, Watson. Watson was the child that drove me to this new adventure. Since joining Impact Junkie I have had the opportunity to help in Nepal (Children's Home + Chicken Farms) and hopefully more this year!
Jonathan
Meet Jonathan, Event Marketing. Event Guy. Jon the Builder. Jonathan the Rubble Toting World Changer. Event Lead. Event Specialist. We couldn't choose just one 😂He makes it happen for some of our toughest challenges, and always has a drill in hand. Whether it's building Haiti houses, managing IJ booths, directing IJ Fests, and helps make our events be more effective moving forward. Want IJ to come to you? He is where you can start!

Hey, Jonathan here! I hail from the volunteer state of Tennessee. I enjoy traveling, reading, writing, and history. I have a small business that creates marketing content for businesses and organizations. I'm on ministry staff at Finley United Church in Finley, TN. When I heard Philip speak about ministry and career working together and how we can change our world just by harnessing the talents and abilities God has blessed us with, I knew I wanted to be an IMPACTJUNKIE. I've always seen my career as part of my ministry and connecting with other like minded individuals was so refreshing. World issues can seem overwhelming because there is such a great need everywhere we look. But when you unite together with other likeminded individuals from all backgrounds with various talents and abilities you start seeing how we can make an impact in some of the problems facing our world. We can use our talents to be the hands and feet of Jesus. So, here I am, doing my part to make it happen!
Laura
Meet Laura, Writer & Stop Sex Trafficking Expert! It started with Laura winning third place in The Great Pitch and we couldn't imagine Impact Junkie without her. Since then, she has spoken at various events helping church and student ministries prevent sex trafficking in their communities. She is writing a curriculum for churches and other groups to know what to do when victims walk through your doors. She is leading charge with Zuri in our first Impact Junkie room for after-school training/entrepreneurial in an underserved community and more at the D.C. Dream Center in Washington D.C.

Hey, it's Laura! Louisiana girl born and raised but I love the big city and all the lights. I'm a wife, mother, author and an avid book collector. I need more bookshelves! I've studied commerical graphic arts and went to Bible College to study for overseas missions. I have traveled doing missions work many times as well as inner city outreach where I met my husband, still happily married 13 years later. I left part of my heart in the Windy city and a transplant to Texas now. I published my first faith based novel titled Pushing Back the Darkness, concerning human trafficking in America. I'm a public speaker and concentrate mainly on how Commerical Sex Trafficking affects our American runaways and the links to social media. I am bringing awareness on this subject as well as aftercare for survivors of trafficking and sexual abuse through a written emotional healing and restoration curriculum. When I joined the Impact Junkie family at NAYC in 2017 and won 3rd place in The Great Pitch competition, I felt like I had finally made it home. I finally found my people, my tribe, like minded people who didn't think I was crazy or peculiar because I was trying to tackle a crisis so much bigger than me. Outside of the box thinkers who rarely say no. Instead, they think of reasons why they can do something and how they can do something to change the world for the better. I'm not alone anymore.
Clarissa
Meet Clarissa, Communications & Team Management lead! Whether it's writing content for the boxes/website, drafting emails, jumping in with chicken farm or art venture contracts, or developing out processes/procedures for various IJ areas. She ensures each team member has what they need to build out their teams, and keeping those pieces connected. Crazy ideas? No problem, she can draft up a guidebook on how to make it happen. Also, the Queen of group texts and mass emails.

Hey, it's Clarissa! I'm 25 years old. I drink black coffee, love adventure, and trying new things! My lifelong dream is to become President of the United States. However, until then I want to serve people in anyway possible. My heart is to be with people, and be in the people business. I love to create, dream, collaborate, and team up with those around me to make this world a little brighter. Impact Junkie makes doing that possible not just here but around the world. My story in joining Impact Junkie was a defining moment. Back in May 2017, I was sitting in a work meeting in Arlington, VA, where I wrote down on my to-do list to message Philip Harding of Impact Junkie. I didn't think twice about it, and went about my day. Next day, I go to a Starbucks near the Pentagon, and who do I see having coffee by the wall? Philip Harding. Introduced myself, and the rest is history. From going on IJ trips to Greece for Syrian refugees, to visiting villages in Nepal, and now Guatemala in a couple of weeks! I plan to further my education in international law & government later this year. I want to be a part of loving others better through building out sustainable solutions, and show Jesus is real in the most tangible ways possible, by being His hands and feet. I have learned that when I am blessed with so much, then that means my responsibility to give back is that much more. Being an Impact Junkie is a non-negotiable for me in everything I do, with everyone I meet.
Brannon
Meet Brannon, Sponsorships Team! He has been one of the first team members to jump on board early last summer. He helped plan and execute the Impact Junkie Fest from networking sponsors and organizations to be present. He recently just found a prototype toilet from Japan for the Mayan people in Belize who do not have access to clean sanitation. He is building out our corporate & business sponsorships as we move forward. He brings ideas to the table for our team that help us be more efficient. He is going on his first IJ Trip to Belize 🇧🇿and can't to see what happens next!
Hey it's Brannon! I was born in Louisiana, raised in Ohio, and now live in the great state of Tennessee where I'm currently raising two sweet girls(Dellanie, Paisley) with my beautiful wife, Tiffany. I have a passion to serve and help others through leadership development and personal growth. When I was introduced to Impactjunkie, I instantly connected with the vision of making an impact on the lives of others. I love helping entrepreneurs find their way into full blown businesses while serving ministries across the globe. Impact Junkie is more than an organization. It's people passionate about making a difference and helping those who cannot fully help themselves, yet. Teaching, mentoring, and encouraging them to stretch and develop as individuals. Connecting people that have a common vision and purpose is what it's about. How do we combine our skills and resources to make the biggest impact? "One is too small a number to achieve greatness." -John Maxwell
Rachelle
Meet Rachelle, Support Lead & someone this team could not live without. She has the keenest eye for details that keeps us organized, on track, and in order for so many areas of IJ. She makes it happen behind the scenes in more ways you would even realize. When you join Impact Junkie, she makes sure your account is updated, you receive your Haiti box, and that you are set to go each month. When your box is missing, she tracks it down. Not only that, but her team spirit makes working with her in any project a joy for everyone on our team. She has folded hundreds of those shirts in our members' boxes from day one! She recently went on the IJ Trip to Athens, Greece to learn the needs of the Syrian refugees. Our team could not do this without her.
 
Hey, it's Rachelle! I was born in California and raised in Oregon (shoutout to my OC peeps!). I've been married to Philip for 14 awesome years (this August!) and can't wait to see what's in store for the next 14! It's been an exciting ride! We moved around a lot growing up which prepared me for our great east coast adventure. First Massachusetts (you gotta see it in the fall!), next Washington DC (two blocks from the White House!) and now we're in Virginia. We have two amazing kids, Chantel and Paxton, and love watching them grow and catch the passion for loving others. When I'm not wearing the "mom cape", I work at Digital Media Academy where we offer technology training, summer camps, tutoring, online classes, and more. I've been there nearly 14 years and have grown my skills in operations, guest services, and national / international team management. I love using all these "super powers" and more for Impact Junkie! I enjoy baking, coffee, reading, shopping, coffee, travel, decorating, flowers, ... oh did I mention coffee!?! But, ... most of all, I LOVE ... loving people, going places, and changing lives!
Rachel
Meet Rachel, Writing Team (Trips, Blogs, Emails, etc.)! She joined our team to take all the awesome stuff that is happening with our trips and put it into words! From blogging, preparing information for upcoming trips, and building out communication for our members to go on a future trip soon! She and her husband Zach, took their first IJ Trip to Nepal this past January and it was evident their heart was set to change the world. Her love for travel, dream to write a book, and her heart for adoption only made sense for her to be on the Impact Junkie Dream Team. Her adoption journey is a story still being written that we feel will help so many others feeling that same call in IJ. She once rode on the back of an open truck in Nepal, at high speeds, along dirt roads, and knew this was the only way to do life, free to love, live life to the fullest, and make a difference while doing it!
 
Hey there! I'm Rachel. Eight years ago, I married my best friend, Zach, and we're currently growing our family through adoption. I'm a native to Music City, I work at The River Community Church and I'm furthering my education in social work. My heartbeat is to connect, understand and love. I am passionate about serving, creating and learning. Tell me your story and I'll be your new best friend. Wanderlust is REAL. Coffee is essential. I became an Impact Junkie because I was intrigued with the idea of sustainability. (More to come on that later.) I've stayed an IJ, because I CAN'T GET ENOUGH!!! Changing lives and loving people in a Christ like way is absolutely addicting. "When will our consciences grow so tender that we will act to prevent human misery rather than avenge it?" -Eleanore Roosevelt
Daniela
Meet Daniela, Projects Team (a.k.a Queen Zuri's apprentice)! With post-it notes, schedules and pencils at the ready, Daniela and Zuri work together to build out bright ideas into viable projects through contacts and Hangouts with IJs from all over the world. From public health to education to ventures, they research, organized and generally nerd out to give each idea the best possible chance of sustainability in the real world. Daniela lives near the DFW metroplex in Texas, and she'd love to hear from you if you are too. She's been to China, the Netherlands, Belgium, France, Germany, Greece, Canada and Mexico and seen the need for empowering solutions. She is particularly passionate about the IJ x Princess Within Conference collab, a program to combat recidivism among prisoners in women's correctional facilities here in the U.S.
Hey Y'all! I am Dany, and I'm a nurse living and practicing in North Texas. San Diego born and South Texas raised y'all, at four years old I got here as quickly as I could #becauseTexas. I've degrees in arts and humanities and of course nursing with a wide variety of professional experience, all skills for which I've finally found a home with the IJ family. After turning 27, I acknowledged a disquiet within myself because I suddenly had all this education, talents and superpowers God helped me gather, and yet I found it difficulty to use them all to serve him and love people better. See, Jesus told three stories before he died, each to illustrate a different lesson on how we should live going forward. Lesson 1: Always be ready, tools and superpowers sharped, to build great things and love people at every opportunity. Lesson 2: Teaches us that if we wish to hear, "Well done! Come into heaven and celebrate with me", then we must be willing to take the risks necessary to grow and multiply the talents He has given us. The Last Lesson: "I was hungry and you gave me food to eat. I was thirsty and you gave me a drink. I was a stranger and you welcomed me. I was naked and you gave me clothes to wear. I was sick and you took care of me. I was in prison and you visited me. I assure you that when you have done it for one of the least of these brothers and sisters of mine, you have done it for me." Matt. 25: 35-36,40 CEB. Making all these happen, in a responsible, sustainable manner is what IMPACTJUNKIE is all about, and the day Queen Zuri asked me to be her apprentice for Projects Team I was ALL IN. I've helped plan so many projects to date and even went with one to Greece, and seeing each one unfold in real life is a literal dream come true.